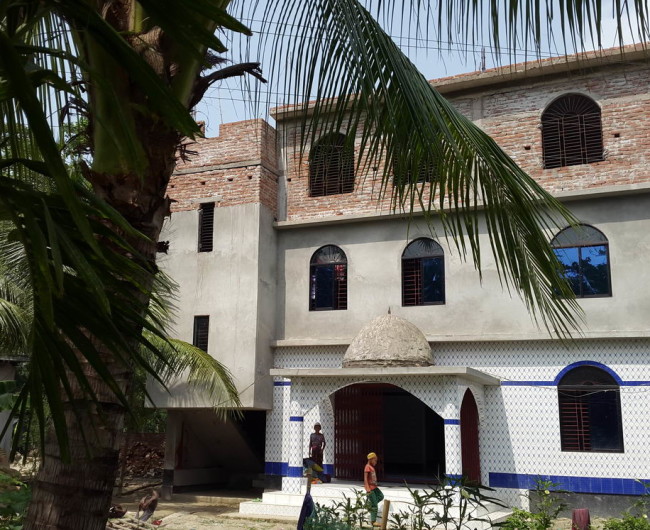 A Masjid is a place of worship for followers of Islam.
We Established Jame Masjid (2 completed)
Baitul Abrar Jame Masjid
A Masjid Complex for different educational activities.
Riyazul Jannah Jame Masjid
A Masjid for Community needs and activities.
The Masjid (Mosque) serves as a place where Muslims can come together for salat (صلاة ṣalāt, meaning "prayer") as well as a center for information, education, and dispute settlement. The Imam leads the congregation in prayer.
We need your help
With your support, we'll be able to continue our work with in Bangladesh. The project will be expanded.
If you're interested in supporting this work, Contact Us  or phone 424-262-3872 or Donate now.