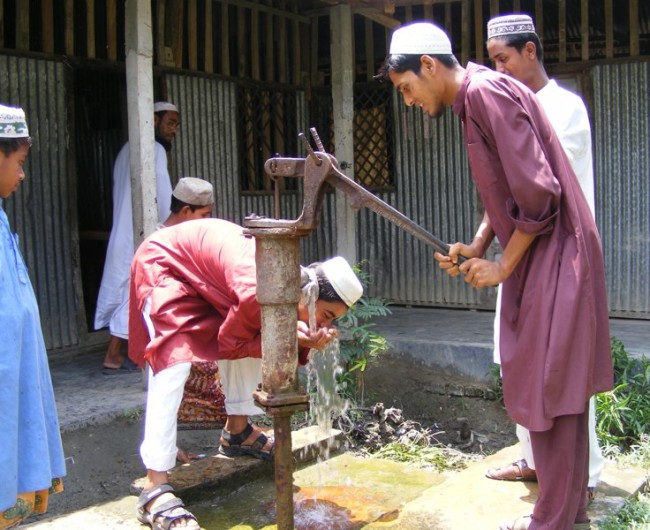 Establish deep tube wells for pure drinking water – (Ongoing -3 tube wells built)
Establishing deep tube wells which provide fresh sweet water for students, teachers and employees in schools . A deep tube well is only solution here to help children drink pure arsenic and saline free sweet water.
We need your help
With your support, we'll be able to continue our work with in Bangladesh. The project will be expanded.
If you're interested in supporting this work, Contact Us  or phone 424-262-3872 or Donate now.